Woodplumpton Church, dedicated to St Anne ('the mother of the Blessed Virgin Mary') was known to have existed before the year 1340, but there is evidence of a place of worship on or near the present site as early as the 11th century. Records show that the present church was rebuilt in 1639 and again in 1900; and during restoration many sections of the original stonework were found in the walls, dating back to the 12th century. The Parish of Woodplumpton was recorded in the Domesday Book; and the name simply means 'Plum Tree Farm' or 'enclosure.'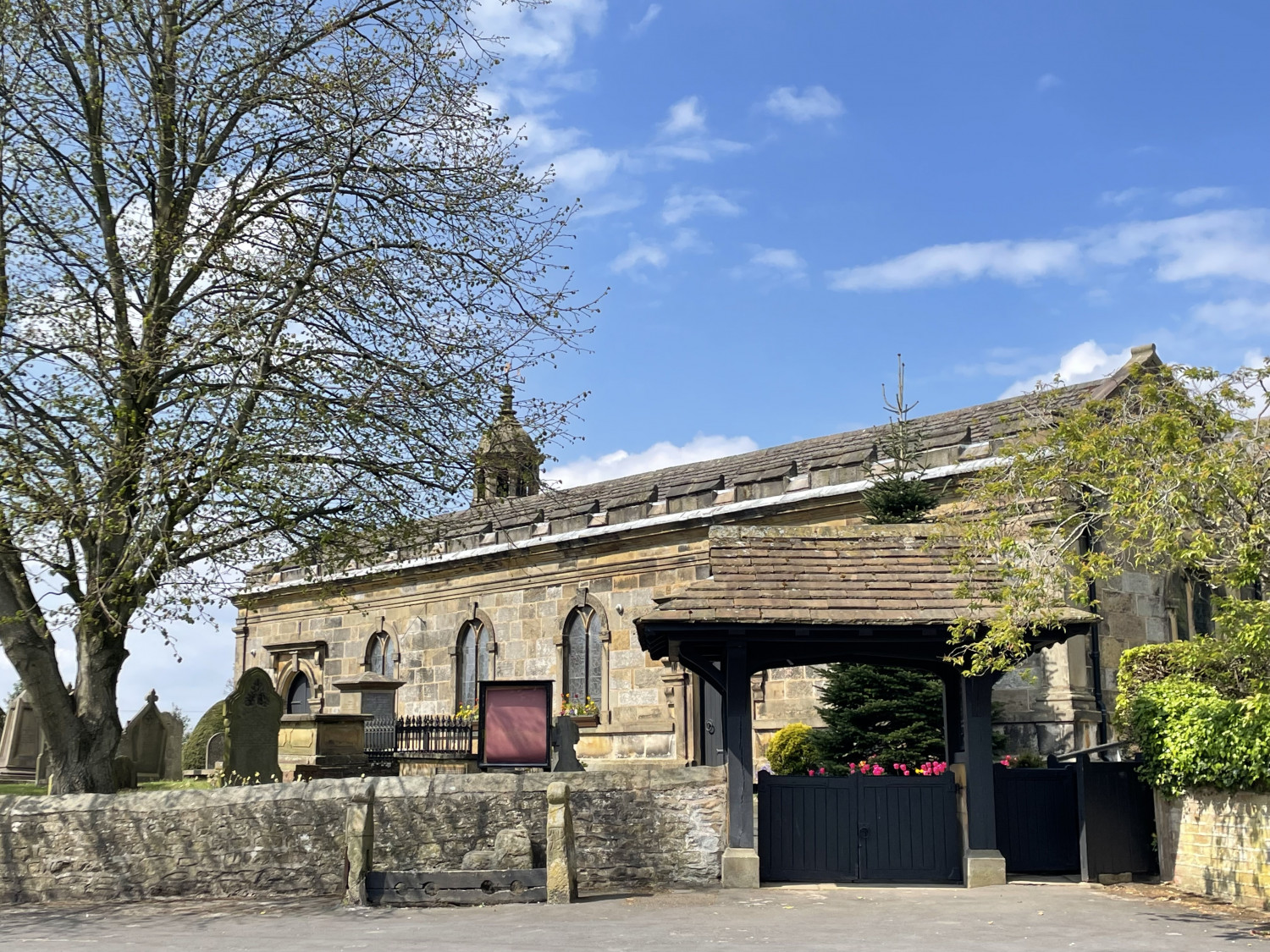 Within the vestry; within a recess can be seen part of a Norman tombstone. The north doorway has early Christian symbols carved into the stonework and this, together with the nearby old window, is undoubtedly the oldest part of the present building.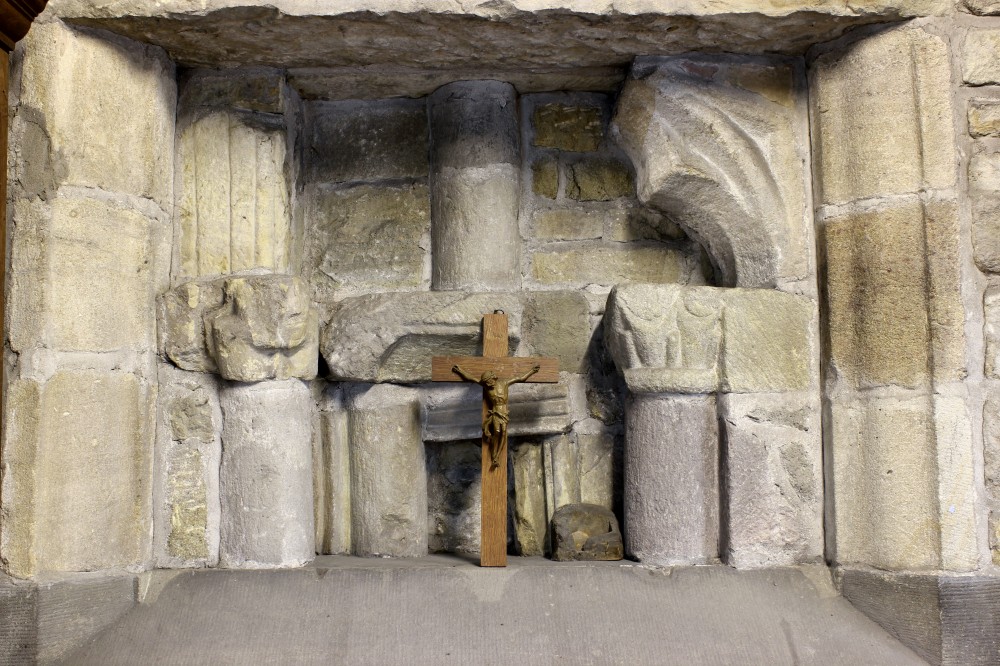 The main entrance into the churchyard is through the Lychgate which was erected in 1912, flanked on one side by the old stocks and a mounting stone, used in earlier days when individuals arrived on horseback. Further information regarding the church history can be found in an information booklet produced by local historian Mr Peter Shepherd; available within the Parish Church.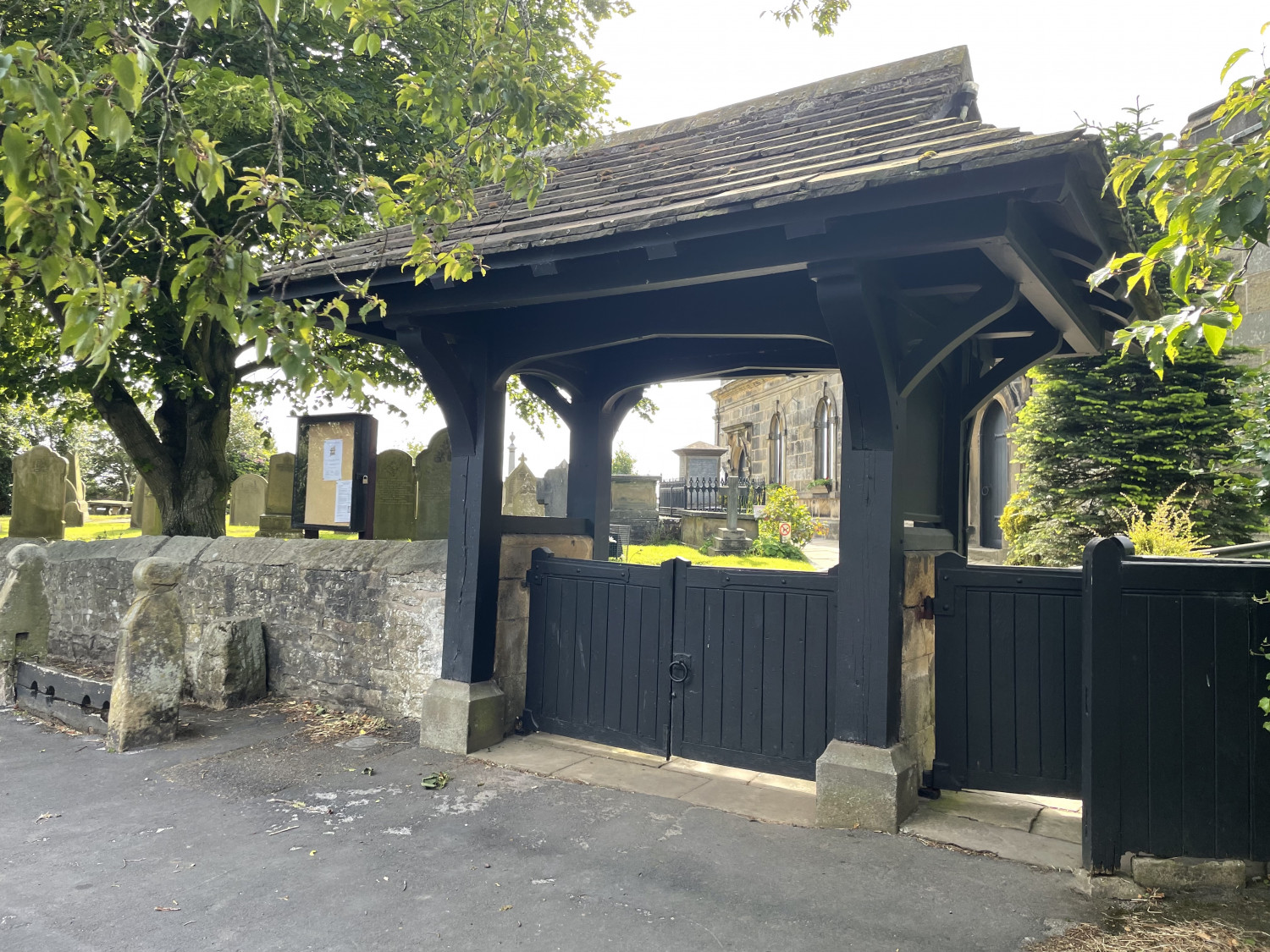 The churchyard is often visited by folk seeking the grave of the Fylde witch, Meg Shelton. Folklore has it that Meg got up to all sorts of mischief, stealing milk from cattle, making crops fail and transforming herself into animals to evade capture. It is said she was killed when a barrel crushed her against a wall. There is a boulder about three feet by two feet, with a small plaque which reads 'The Witch's Grave - Beneath this stone lie the remains of Meg Shelton, alleged Witch of Woodplmupton, buried in 1705'. It is said that Meg was buried head down in a narrow shaft, so that if she tried to dig her way out she'd be going the wrong way. The boulder was put on top to keep her in the grave.
In reality, it is unknown whether there are any human remains buried under the boulder. But if there was a women accused of being a witch, it is likely not that she had magical powers but that she was a women who didn't conform to societal norms and so was persued in an attempt to punish her.
It is rather a mystery that somebody accused of being a witch would be buried in hallowed ground. As a Christian Church, we believe in Jesus Christ, who died, was buried and rose again for us and so it is our hope that if there is anyone buried in that place, that she would rest in peace and rise in glory.